LA (AND BEYOND) CRUMPLED TWENTY
By Nora Zelevansky / July 5th, 2009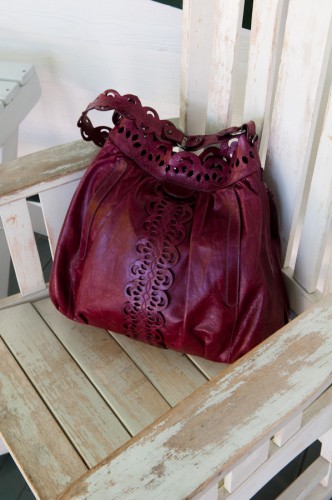 The Best Link Today:
Hellooo!  More free Lockheart bag info on Purse Blog.  Apparently, the beloved LA bag company is GIVING AWAY yet another purse.  Count me in.  Just glad everyone's getting on board cause these gals totally deserve all the love they get.
Meanwhile, is it just me?  Or do you kind of want the chair pictured above too (in a pic from Purse Blog)?  And the deck of the house it sits on?  And the beachy Cape Cod life attached to the deck?
xo – N.
xoxoxo – N.