NYC (PARK SLOPE): THE BEST CRISPY FRIED STRING BEANS W/ GARLIC AIOLI
By Nora Zelevansky / June 22nd, 2010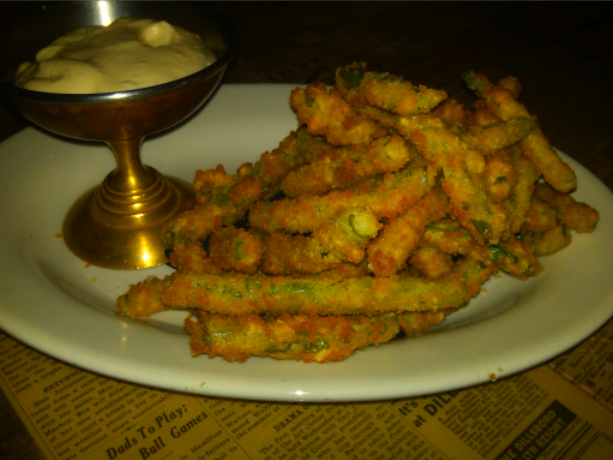 Newsflash!  You may want to sit down for this one.  Okay, ready?  Here goes: I like fried food.
Yes, I know.  This is enormously surprising, considering my weekly love poems to mozzarella sticks and all.
So, when I went to Park Slope's new Fornino destination, I went with the above string beans foremost in my mind instead of the signature grilled pizza.  And, I'm not gonna lie, the string beans were really really good.
Fortunately, so were the pizzas!  I was with a big group (Andre, his fam and C.), so we got to try several different pizzas and they were all good.  For lactards, the Margherita Classica (below) is made with buffalo mozzarella.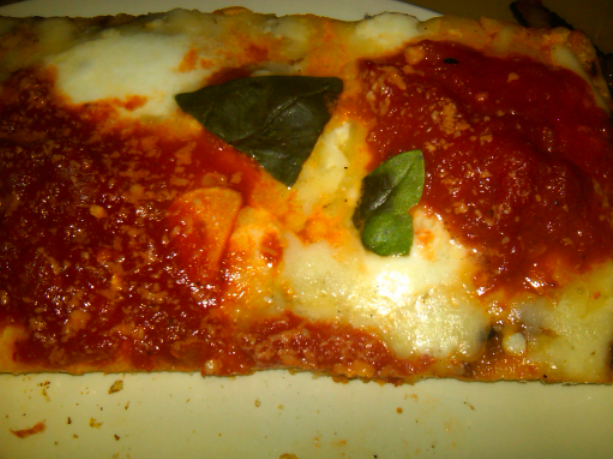 So, this is one of those situations, where I was really hungry and sort of inhaled the food before I took pics (oooopsies).  But the pizzas: Napoletana (no cheese), Vongole (recommended by friends), Monzese (fennel sausage) were all pretty much delicious.  I recommend!
Pizza, pizza!  Newsflash!  What am I talking about???
xo – N.