LA (CULVER CITY): HOMEMADE CHARCUTERIE & SOFT SHELL CRAB [SUBLIME FOOD LOUNGE]
By Nora Zelevansky / October 20th, 2010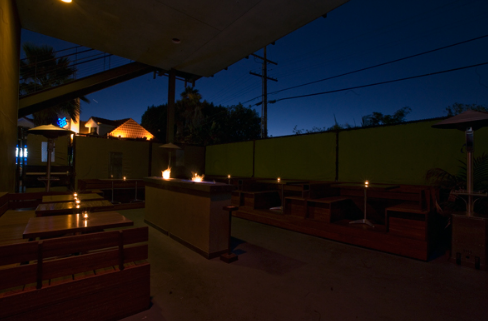 What's in a name?  Well, that really depends.
If your name is Something-or-other Rockefeller, then quite a bit.  On the other hand, if your name is Sublime Food Lounge, we're just going to try and get past that.
In other words, I am not a fan of the new Culver City restaurant's name, though the food is another story.
For one thing, I think it's on the nose to call something "sublime."  Sort of like how I feel about Caché in Santa Monica. We get it. You have "caché."
Second, "food" is implicit.  Third, "lounge" is cheesy.
Fourth, when I posted on FB that I was going to Sublime, I realized belatedly that it sounded like I was going to see that band in concert and I really don't like them.
All that said, I went with B.C., P.H. & The Drewser to check the resto out on Friday night and the food was pretty damn AWESOME.  There's definitely a French influence here between fois gras and steak frites, but there's also an innovation and a farm-to-table vibe.  Also, it was a pretty place to sit, in the back patio and plenty warm with heat lamps.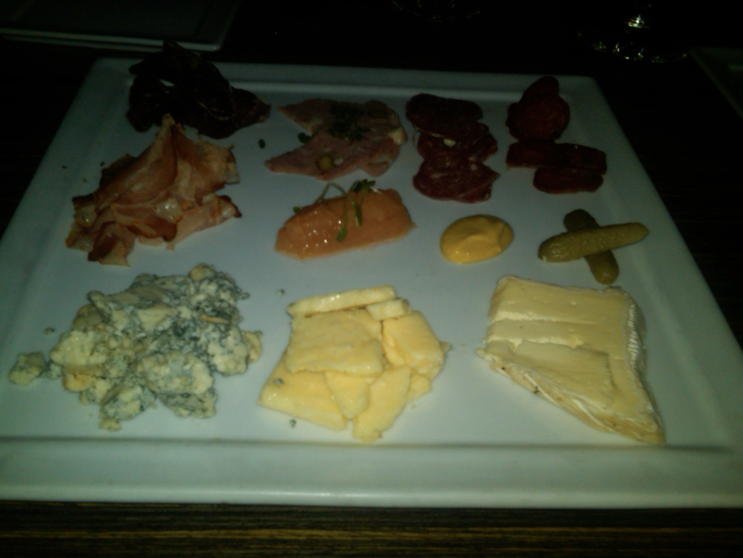 Most importantly, the flavors are all there.  Everything was really tasty and delish.  We LOVED the soft shell crab special (although that is at the end of its season, so that will soon disappear) and the chef makes his own charcuterie/salumi sitch, which is ALWAYS a great thing in my book.  (He's all about the sauces and so am I, so).  The steak frites dish was so tasty and the meat was super tender.  Plus, truffle french fries dipped in sauce are NEVER a bad thing!
Actually, they were sublime.
xo – N.
P.S. Okay, okay, I know I owe you all an apology.  Lately my food pics have been more like grainy third rate soft porn from someone's basement in Paramus.  But I promise, I'm getting back on my real camera horse!  Rise 'em, camera!  (Or whatever that means.)